Institute for Sustainable Process Technology
ISPT connects stakeholders from different sectors and disciplines to process technologies whereby process innovation is strengthened and expedited and The Netherlands distinguishes itself in the International innovation landscape.
ISPT's mission is to realize and maintain an active and open innovation platform for sustainable process technology where all stakeholders can optimally work together within an inspirational and trusted environment thereby maximizing the contribution to (break through) innovations.
Groen van Prinstererlaan 37
3818 JN Amersfoort
The Netherlands
Tel: +31 (0)33 700 9797
www.ispt.eu
1. Menno Plantenga
Dr. Menno Plantenga is Director of the ISPT cluster Water Processing and (a.i.) Gas Treatment, as such responsible for the innovation activities in the institute on treatment of water based industrial streams in process industry and purification and separation technologies of industrial gas process streams. He has worked in ISPT as Program Manager, developing and coordinating the process technology innovation programs for Oil and Gas and Bulk Industry. Menno holds a PhD degree of Physical Chemistry at Free University in Amsterdam, the Netherlands.
2. Lisa Groothuis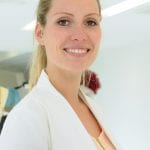 Lisa Groothuis is an experienced Communication Manager at ISPT, responsible for external communication and events. She has organized various internal and external conferences for the Process Technology community, including the European Conference of Chemical Engineering 9. Miss Groothuis holds a degree in business communication and has worked prior to ISPT in various communication and marketing functions.
3. Frans van den Akker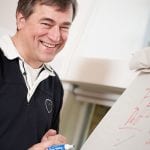 Frans van den Akker is a Program Manager at ISPT, responsible for programs on social innovation and the training and education program for the ISPT process industry community. He has a Master's degree in Physics and over 20 years' experience  in program management of innovation and software development programs. Mr. Van den Akker is member of the Social Innovation taskgroup for the Dutch Energy topsector the author of the 2Score Innovation assessment tool and a number of innovation facilitation tools.
4. Agata van Oosten-Siedlecka
Agata van Oosten-Siedlecka is a Project Coordinator European Consortia at ISPT. Agata is a coordinator of the H2020 ECWRTI Project and actively involved in  the coordination, administration, communication and finances of all projects with European subsidies at ISPT. Agata represents ISPT in the Biobased Industries Consortium. Agata graduated from an Environmental Sciences faculty at Warsaw Agricultural University.